Are you "Expecting" an awesome new kit? Well we have one for you especially if you are "expecting". The soft colors that we have chosen for this kit work perfect for that little bundle of joy that is on his or her way. You will have fun with the unique elements hand drawn for this kit. You will be able to grab this kit for only $3.00 the first week at both Scraps-N-Pieces and at My Memories.
Preview linked to SNP
Preview linked to My Memories
Plus if you purchase the kit within the first week, you will get this Embossed Paper Pack for Free. After the first week it will be sold separately.
Here is some inspiration from our, amazing, CT.
The girls have also made you some Freebies.
Lindsay, Brooke & Wendy designed these cute cluster frames. (Images Linked)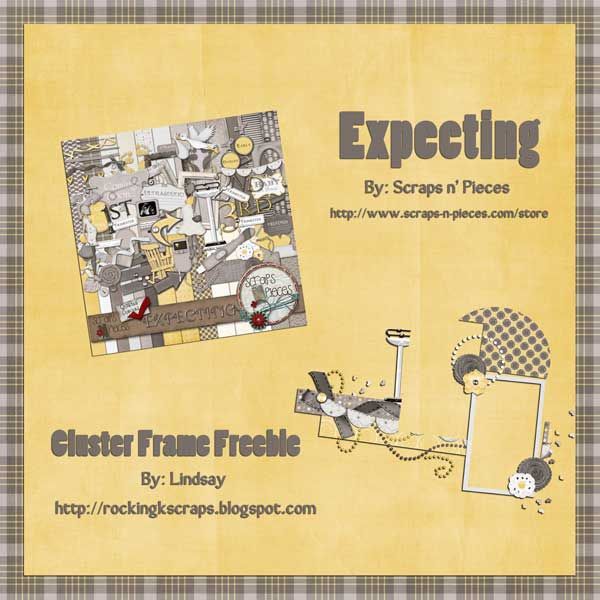 Look at this adorable Quick page Lori made for you. (linked)