Have you ever been deep sea fishing? I haven't, yet, but I know that my dad would love to go. What about seafood, or maybe you've been to Fisherman's Wharf? The colors in our newest kit, In The Deep, are great for your water/fishing adventures. You can get this kit at SNP or My Memories for only $3.00 the first week. Plus you get this bonus alphabet for FREE the first week too!
Preview linked to SNP
Preview linked to My Memories
Free alpha with first week purchase download.
Look at what our Creative Team has done with this kit.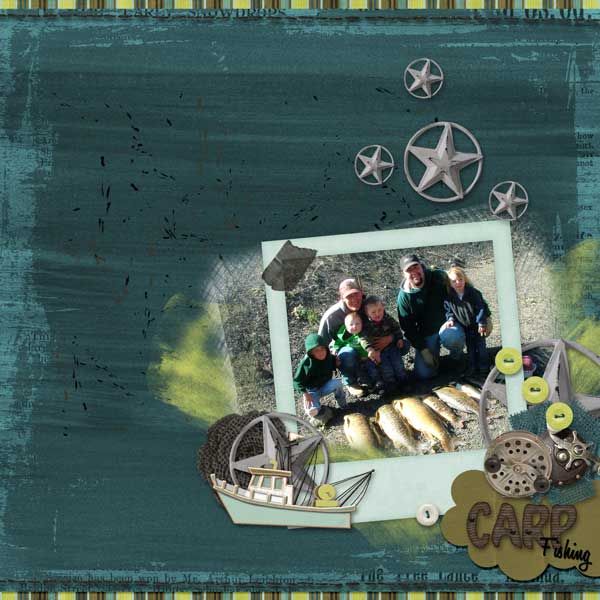 I made this coordinating cluster frame for your FREEBIE!