Gears, flowers and feathers, oh my! In this girly Steampunk-inspired kit, bright colors meet metal and grunge. This kit mixes the old fashioned with the modern beautifully. The elements are fun and funky and the papers are fresh and feminine! This kit is not just for Steampunk lovers, it can be used to scrap just about anything!
The kit has TONS of elements and was requested by our CT Robyn!
Our CT did a beautiful job with this kit.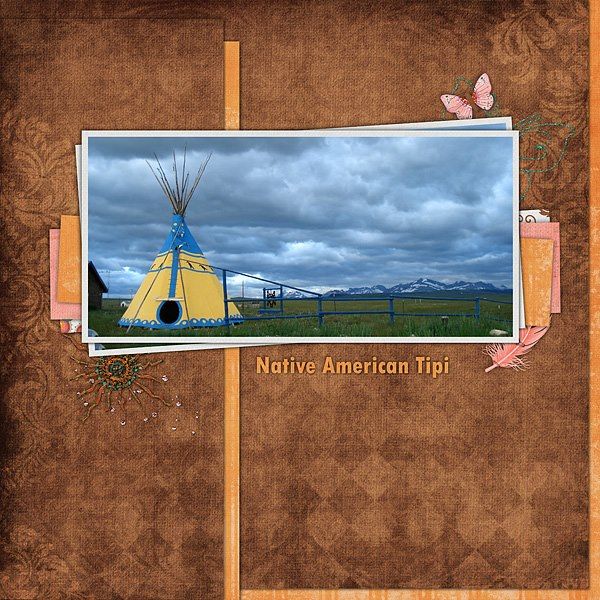 and here are some freebies from our CT just for you! Wendy's cluster freebie
Sheri's cluster border freebie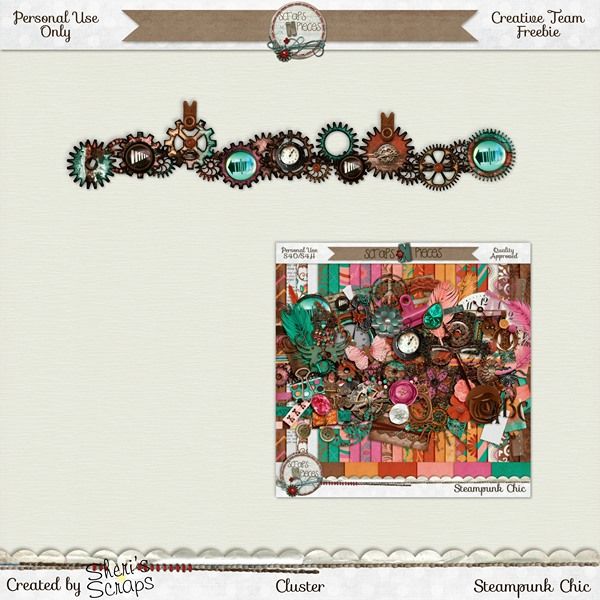 Amy's word art freebie - she is on Spring Break this week and doesn't know if she will have an internet connection, so if it isn't there, check back in a few days.